Data Protection Declaration
Data Protection Declaration
1. General
In accordance with Art. 13 DS-GVO, we hereby inform you about the manner and background to the processing of your personal data via the website www.fragrance.one (hereinafter "website") and about the rights to which you are entitled.
Personal data means any information relating to an identified or identifiable natural person. 
2. Controller
Controller according to Art. 4 para. 7 DS-GVO is Jeremy Fragrance GmbH., Schlossstraße 19, 82031 Gruenwald, E-Mail-Adresse: hello@jeremyfragrance.com.
3. Informational use of our website
3.1 Server Log Files
When you visit our website for information, the website provider automatically collects and stores the following data and information in so-called server log files, which your browser automatically transmits to us:
Browser type and browser version

Operating system used

Referrer URL

Host name of the accessing computer

Time of the server request

IP address
This data processing serves the purpose and our interest of a technically error-free presentation and optimization of the website. These data are not combined with other data sources. The legal basis for data processing is Art. 6 para. 1 sentence 1 lit. f DS-GVO.
3.2 Cookies
In addition to the aforementioned data, cookies are stored on your computer when you use our website. Cookies are small text files that are stored on your hard disk in the browser you use. This allows certain information to flow to the operator of the cookie.
You can set your browser so that you are informed about the setting of cookies and only allow cookies in individual cases, exclude the acceptance of cookies for certain cases or generally and activate the automatic deletion of cookies when closing the browser. When cookies are deactivated, the functionality of this website may be limited.
The most common types of cookies are explained below:
Session cookies: While you are active on a website, a session cookie is temporarily stored in your computer's memory, where a session ID is stored, for example, to prevent you from having to log in again each time you change pages. Session cookies are deleted when you log out or lose their validity as soon as your session expires automatically.
Permanent or log cookies: A permanent or log cookie stores a file on your computer for a certain period of time. These cookies enable websites to remember your settings the next time you visit them. This leads to faster and more convenient access, as you do not have to change your language settings again, for example. When the expiry date expires, the cookie is automatically deleted when you visit the website that generated it.
Third-party cookies: Third-party cookies originate from providers other than the website operator. For example, they can be used to collect information for advertising, custom content and web statistics.
To carry out the electronic communication process or to provide certain functions you require (e.g. shopping basket function), session cookies must be set (technically necessary cookies). The technically necessary cookies are set for the purpose and in our interest of providing the services you use on the website in a technically error-free and optimized manner. The legal basis for data processing using these technically necessary cookies is Art. 6 para. 1 sentence 1 lit. f DS-GVO.
3.3 Google Analytics
This website uses Google Analytics, a web analysis service of Google LLC, 1600 Amphitheatre Parkway, Mountain View, CA 94043, USA ("Google"). Google Analytics uses cookies to analyse the use of the website (third-party cookies).
The information is usually transferred to a Google server in the USA and stored there. However, due to the activation of IP anonymisation on this website "_anonymizeIp()", your IP address will previously be reduced by Google within member states of the European Union or in other signatory states to the Agreement on the European Economic Area. Only in exceptional cases will the full IP address be transmitted to a Google server in the USA and shortened there. For the exceptions in which personal data is transferred to the USA, Google has submitted to the EU-US Privacy Shield, https://www.privacyshield.gov/participant?id=a2zt00000000001L5AAI&status=Active.
Google will use the information on our behalf to evaluate your use of the website, to compile reports on website activities and to provide further services relating the website and Internet use. We can use the information gained to improve our offer and make it more interesting for you as a user. The legal basis for the use of Google Analytics is Art. 6 Par. 1 S. 1 lit. f DS-GVO. 
You can prevent the use of cookies by deactivating the service by downloading and installing the browser add-on for your current browser available at https://tools.google.com/dlpage/gaoptout. More information on how Google Analytics handles user data can be found at: https://support.google.com/analytics/answer/6004245?hl=en.
This website also uses the "demographic features" function of Google Analytics. This allows reports to be created that contain information on the age, gender and interests of site visitors. This data comes from interest-related advertising by Google and from visitor data from third-party providers. This data cannot be assigned to a specific person. You can deactivate this feature at any time by using the ad settings in your Google Account or generally forbid Google Analytics to collect your information by installing the browser add-on (https://tools.google.com/dlpage/gaoptout).
We also use Google's remarketing feature in conjunction with the cross-device features of Google AdWords and Google DoubleClick. This serves the purpose and our interest to display personalized advertising to you on suitable advertising spaces on other Internet pages, which is based on the interests you have shown on our website. For more information, please visit https://policies.google.com/technologies/ads?hl=en. The legal basis for data processing is Art. 6 para. 1 lit. f DS-GVO. You can object to data processing for the purpose of personalized advertising by installing a browser plug-in. For more information, please visit https://support.google.com/ads/answer/7395996.
3.4 DoubleClick
This website also uses the online marketing tool DoubleClick of Google LLC, 1600 Amphitheatre Parkway, Mountain View, CA 94043, USA ("Google").
DoubleClick uses cookies for the purpose and in our interest to show relevant ads to users, improve campaign performance reports or to prevent a user from seeing the same ads more than once. Google uses a cookie ID to track which ads are displayed in which browser and to prevent them from being displayed more than once. In addition, DoubleClick may use cookie IDs to collect conversions related to ad requests. This is the case, for example, when a user sees a DoubleClick ad and later visits the advertiser's website with the same browser and buys something there.
Your browser automatically establishes a direct connection to the Google server. By integrating DoubleClick, Google receives information that you have accessed the corresponding part of our website or clicked on an ad from us. If you are registered with a Google service, Google may associate your visit with your account. Even if you are not registered with Google or have not logged in, it is possible that Google may obtain and store your IP address.
The legal basis for data processing is Art. 6 para. 1 sentence 1 lit. f DS-GVO.
You can prevent this data processing in various ways:
By setting your browser software accordingly, in particular the suppression of third party cookies means that you will not receive any ads from third party providers;

by deactivating cookies for conversion tracking by setting your browser to block cookies from the "www.googleadservices.com" domain, https://www.google.de/settings/ads, which will be deleted when you delete your cookies;
by deactivating the interest-based ads of the providers that are part of the "About Ads" self-regulation campaign via the link http://www.aboutads.info/choices, this setting being deleted if you delete your cookies;
by permanent deactivation in your browsers Firefox, Internet Explorer or Google Chrome under the link http://www.google.com/settings/ads/plugin.
Please note that in this case you may not be able to use all functions of this website in full.
For more information about DoubleClick, visit https://policies.google.com/technologies/ads?hl=en, and Google's privacy policy in general: https://policies.google.com/privacy?hl=en. Alternatively, you can visit the website of the Network Advertising Initiative (NAI) at http://www.networkadvertising.org. Google has submitted to the EU-US Privacy Shield, https://www.privacyshield.gov/participant?id=a2zt000000001L5AAI&status=Active.
4. Newsletter
If you have subscribed to our newsletter, we will process your e-mail address to send you our newsletter by e-mail. The legal basis is Art. 6 para. 1 sentence 1 lit. a DS-GVO. You can revoke your consent to receive our newsletter at any time by clicking on a link provided for this purpose in each newsletter. The withdrawal of consent shall not affect the lawfulness of processing based on consent before its withdrawal.
5. Orders
To order goods via our website, personal data must be entered. If you order goods via our website, we process your personal data transmitted during the order process for the purpose of carrying out the order. The legal basis for data processing is Art. 6 para. 1 sentence 1 lit. b DS-GVO. Our online shop is operated by Shopify, a service of Shopify Inc., 126 York Street, Suite 200, Ottawa, ON, Canada, K1N 5T5. Shopify provides an e-commerce platform through which we offer our fragrance for sale. Further information for our customers are available in Shopify's Privacy Notice http://www.shopify.com/legal/privacy. 
On our website we offer payment via PayPal. The provider of this payment service is PayPal (Europe) S.à.r.l. et Cie, S.C.A., 22-24 Boulevard Royal, L-2449 Luxembourg (hereinafter "PayPal"). If you choose to pay via PayPal, your payment details will be sent to PayPal. The data is transmitted for the purpose of payment processing. The legal basis for data processing is Art. 6 para. 1 sentence 1 lit. b DS-GVO.
6. Your Rights 
You have the following rights under the DS-GVO with regard to personal data concerning you:
Right of access,

Right to rectification,

Right to erasure,

Right to restriction of processing,

Right to object,

Right to withdraw your given consent at any time,

Right to data portability.
You also have the right to lodge a complaint with a supervisory authority if you consider that the processing of personal data relating to you infringe data protection regulations.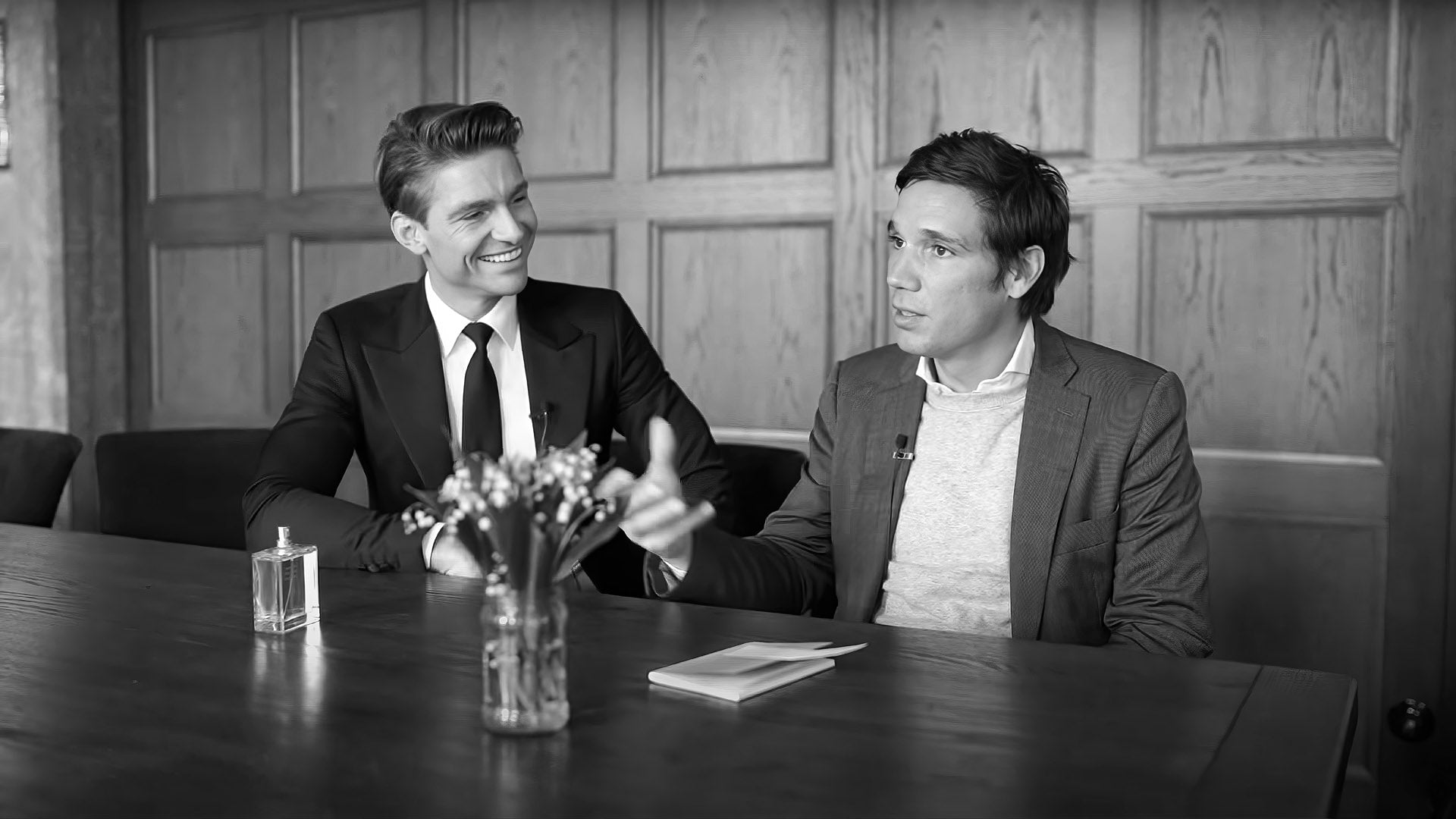 Since 1760, the House of Creed has maintained its esteemed reputation as a niche fragrance brand. With each new fragrance release, comparisons to Creed Aventus are inevitable. Jeremy Fragrance meet...
Read more